Gap Travel is a member of GAP Vassilopoulos Group, a well-known and established company since 1964. This part of the group was created as a travel agency offering people book their business trips and holiday vacations as they have many travel packages available for all needs. Their skilled team has studied the travel market very carefully in order to determine what appeals to people the most. This allows them to offer their clients the most desirable travel packages possible to a variety of holiday destinations worldwide.
Organised Excursions
For those who want a more organised holiday experience, it is possible to book structured excursions as there is a variety of travel packages available from India to Greek Islands and Bali. This will allow you to enjoy several different activities and sights across the wold. Travel Packages to beautiful European cities or even interesting holiday destinations like Cuba or Japan are also available. These trips can be booked during the winter season and can also be enjoyed during the summer period. This allows customers to book their desired holidays during whatever time is the most convenient for them.
Honeymoons
Getting married is certainly one of the most important events in your life. Those who are looking to celebrate their wedding by taking an intriguing and romantic honeymoon trip will be able to find great options available. There are many exotic holiday destinations that can be visited and several different honeymoon suites available to choose from. With so many desirable travel destinations available to book, GAP Travel has become very popular.
Special Interest Trips
There are also a variety of different special interest trips available. You can experience travelling to beautiful cities with plenty of interesting things to do. It is possible to book a holiday trip where you can go to see thrilled F1 racing competition. Other special interest trip options include skiing holidays and even scuba diving holidays.
Book Hotels Globally
By using the services of this agency, you will be able to book hotels globally. This can be very convenient if you are planning a trip to another country. Their extensive list of contacts and knowledge of the travel industry will prove useful to customers who are travelling abroad. Whatever you have in mind for your next holiday or business trip, Gap Travel can help you to plan your next international excursion.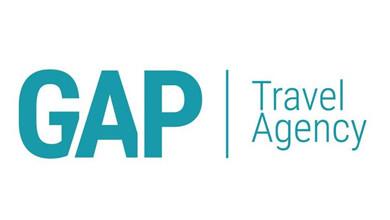 Address & Contacts
Street Address
Strovolos Avenue 20 , Strovolos , Nicosia 2011 , Cyprus
P.O. Box: 23897
P.O. Box Postal Code: 1687
Contact
Working Hours
now
Normal Opening Hours
Mon:

09:00-13:00

15:00-19:00

Tue:

09:00-13:00

15:00-19:00

Wed:

09:00-13:00

Thu:

09:00-13:00

15:00-19:00

Fri:

09:00-13:00

15:00-19:00

Sat:

Closed

Sun:

Closed
Address & Contacts
Street Address
Franklin Roosevelt 109H , Limassol , Cyprus
Contact
Working Hours
now
Normal Opening Hours
Mon:

09:00-13:00

15:00-18:00

Tue:

09:00-13:00

15:00-18:00

Wed:

09:00-13:00

Thu:

09:00-13:00

15:00-18:00

Fri:

09:00-13:00

15:00-18:00

Sat:

Closed

Sun:

Closed
Address & Contacts
Street Address
Andrea Zakou 8 , Larnaca , Cyprus
Contact
Working Hours
now
Normal Opening Hours
Mon:

09:00-13:00

15:00-18:00

Tue:

09:00-13:00

15:00-18:00

Wed:

09:00-13:00

Thu:

09:00-13:00

15:00-18:00

Fri:

09:00-13:00

15:00-18:00

Sat:

Closed

Sun:

Closed