Let`s Go Tours is a trading name of Amathus Corporation Ltd, one of the leading travel, tourism and transportation companies in Cyprus, with origins dating back to 1943.
Amathus has been offering advice and making travel arrangements for customers since 1947 when it was appointed general sales agent for Hellenic Airlines SA, which later evolved to become Olympic Airlines under Aristotle Onassis. Since then we have grown to one of the largest and most successful travel companies and tour operators in Cyprus with offices in all major cities, expanding in London in 1960, in Moscow in 1996 and in Athens in 1998. In 2008 we joined the global network of FCm Travel Solutions and APG Global Associates merging our local expertise with the global reach of world-renowned organizations.
Our services are supported by our dedicated travel team and state of the art technology which ensures that we offer the best advice and most competitive travel deals around the world. If a service is not available on our website, our friendly consultants are ready to assist and offer a personalized service that will save both time and money.
Company Information
Number of Employees
1-50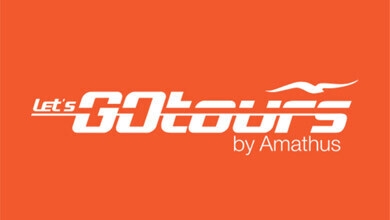 Let`s Go Tours (Amathus Head Office)
Address & Contacts
Street Address
Homer Avenue 17 , Nicosia 1511 , Cyprus
P.O. Box: 21601
P.O. Box Postal Code: 1511
Contact
Working Hours
now
Normal Opening Hours
Mon:

08:00-13:00

14:30-17:30

Tue:

08:00-13:00

14:30-17:30

Wed:

08:00-13:00

14:30-17:30

Thu:

08:00-13:00

14:30-17:30

Fri:

08:00-13:00

14:30-17:30

Sat:

Closed

Sun:

Closed
Limassol (Amathus Branch Office)
Address & Contacts
Street Address
Syntagmatos Square 2 , Limassol 3600 , Cyprus
P.O. Box: 50046
P.O. Box Postal Code: 3600
Contact
Working Hours
now
Normal Opening Hours
Mon:

08:00-13:00

14:30-17:30

Tue:

08:00-13:00

14:30-17:30

Wed:

08:00-13:00

14:30-17:30

Thu:

08:00-13:00

14:30-17:30

Fri:

08:00-13:00

14:30-17:30

Sat:

Closed

Sun:

Closed